Clara Painchaud — Artiste visuelle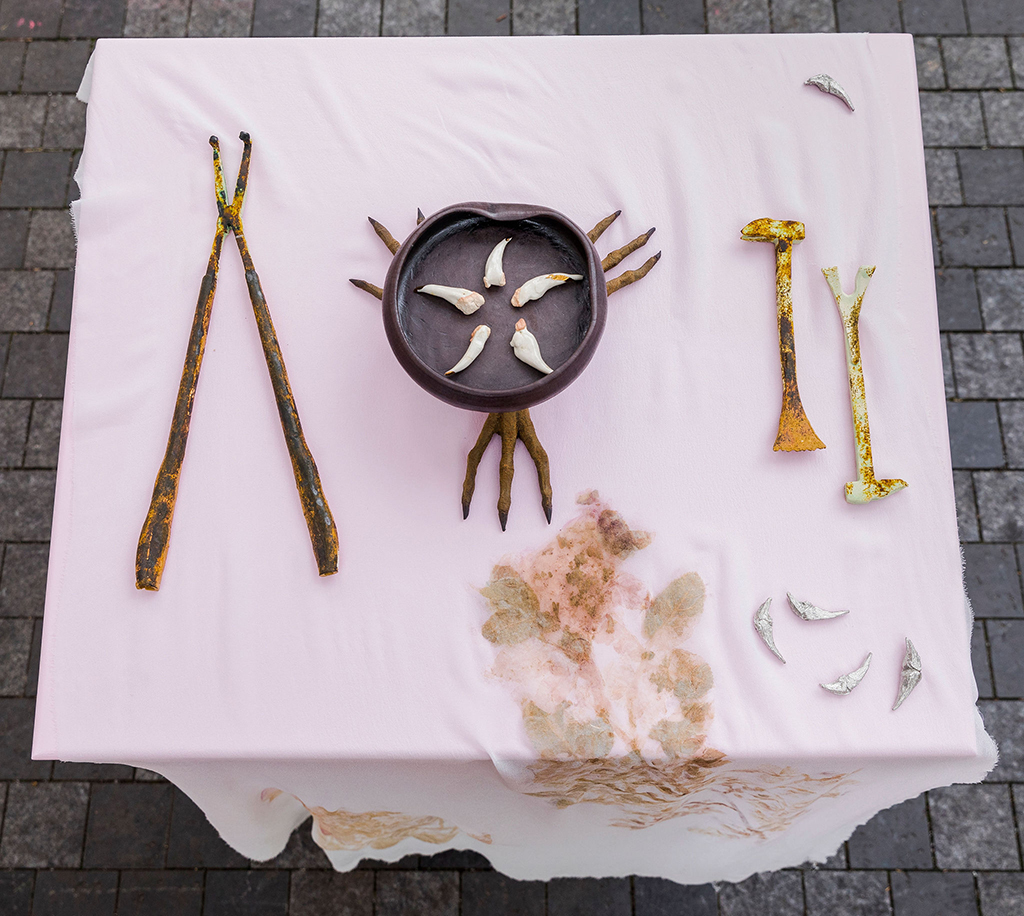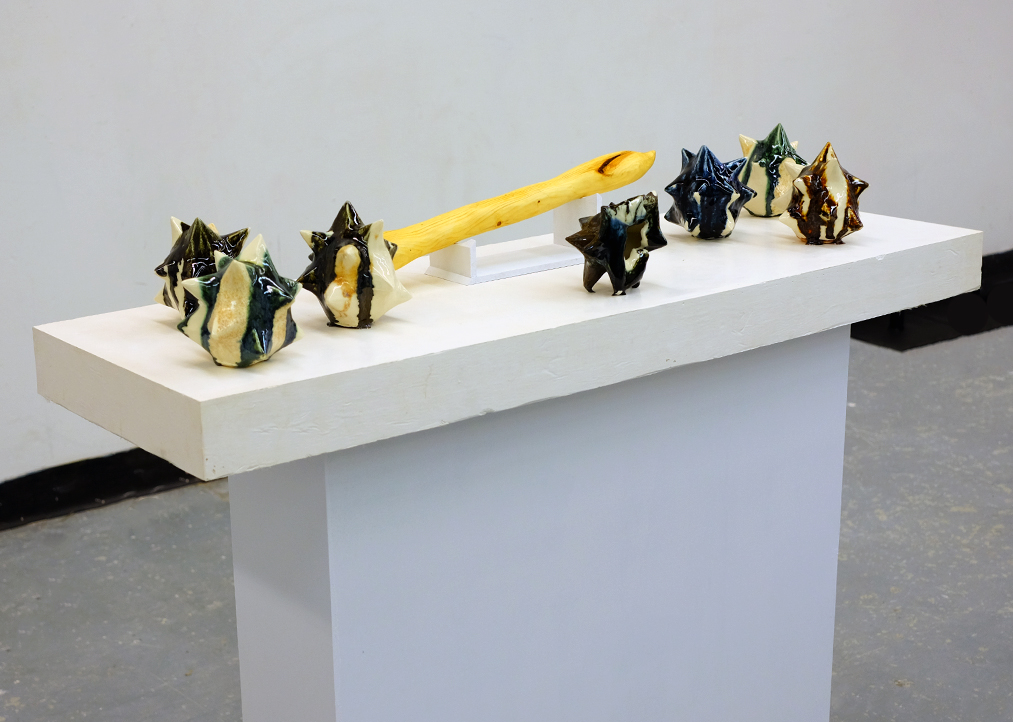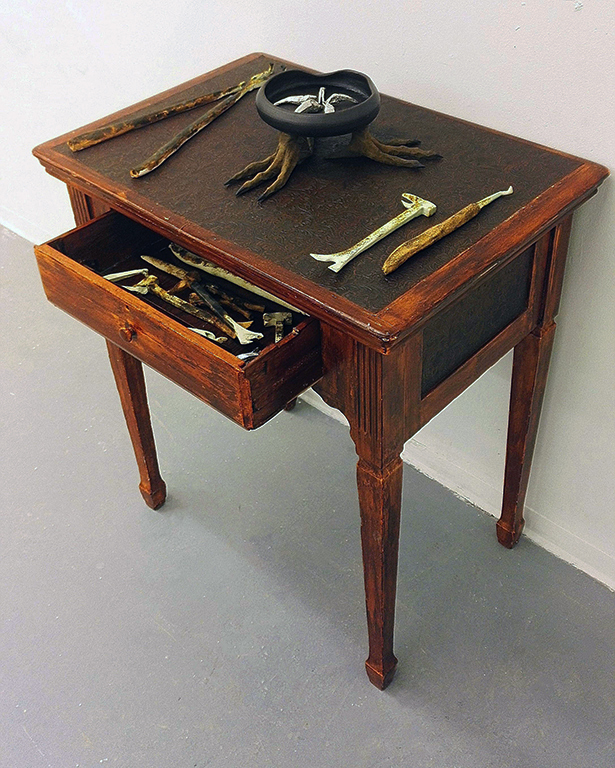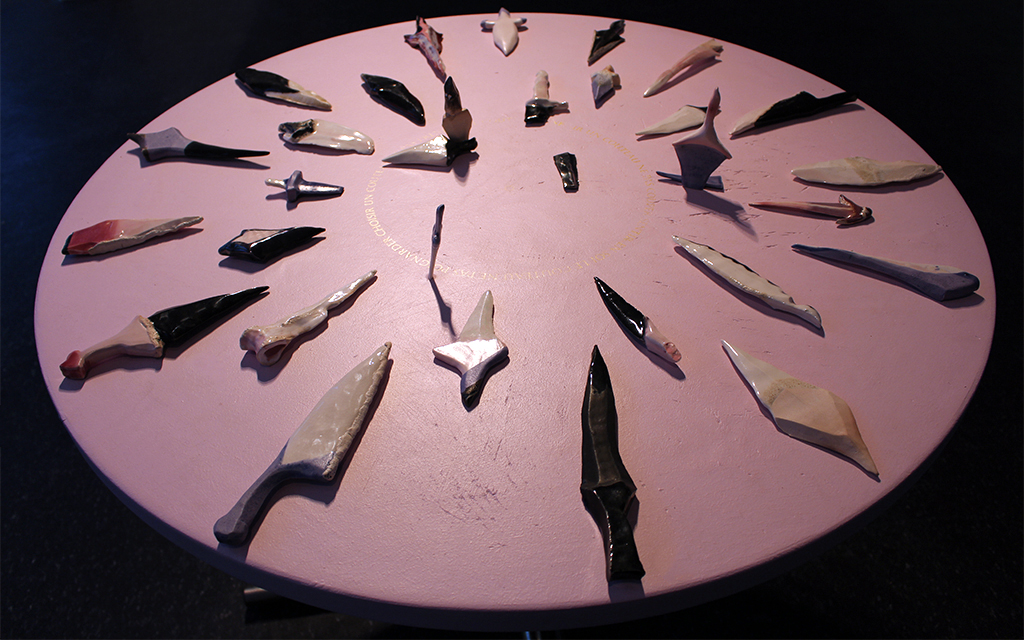 Biographie







Clara Painchaud cherche à explorer dans son travail la tension entre la violence et la douceur. Dans sa pratique installative, iel favorise les arts imprimés et la céramique pour donner forme à ses recherches. Titulaire d'un Baccalauréat en arts visuels et médiatiques de l'UQAM, Clara Painchaud travaille et réside à Tiohti:áke / Mooniyang. Iel a obtenu en 2019 la bourse à la production en art imprimé de EAVM/Arprim. Clara a également remporté en 2020 une bourse de la Fondation McAbee qui lui a été accordée lors de l'exposition Paramètres XIX. Son travail a entre autres été présenté en août 2020 dans la vitrine de La Centrale Galerie Powerhouse, puis en septembre durant la troisième édition du festival d'art émergent ARTCH qui s'est déroulé au Square Dorchester. Ses prochains projets seront présentés en galeries à Trois-Rivière en 2021, ainsi qu'à Rimouski et à Gatineau en 2022.











Clara Painchaud has a Bachelor of Visual and Media Arts from UQAM and is an emerging non-binary artist living in Tiohti:áke / Mooniyang . They received, in 2019, the production grant in printed art from EAVM/Arprim as well as a grant from the McAbee Foundation which was granted to them during the exhibition Paramètres XIX in 2020. Clara was also part of the third edition of Artch, an emerging contemporary art exhibition held in September of 2020. Their work has been shouwcased in the window display of La Centrale Galerie Powerhouse. In their installation practice, they favor print and ceramics and are interested in gender politics. In their work they explore queer identity and the tension between violence and softness. Their next exhibitions will be presentend in Trois-Rivières in Septembrer of 2021 and in Rimouski and Gatineau in 2022.
















Le travail de Clara Painchaud interroge les espaces intérieurs, féroces et vulnérables. Iel cherche à rendre visibles ces lieux dérobés où se côtoient la douceur et la violence. C'est à cette intersection qu'iel souligne les rapports de pouvoir en lien avec le patriarcat et l'identité de genre. La sorcière, utilisée comme archétype de puissance transformatrice, occupe un rôle important dans son travail. Clara emprunte de sa mystique pour créer ou détruire, dans des espaces ritualisés où des objets du quotidien deviennent des symboles de pouvoir.



Son langage visuel se compose de fleurs fanées, d'armes fragiles et d'outils inutiles faits de porcelaine, de papier ou de tissus. Explorant les chevauchements entre l'artisanat et l'art contemporain, iel utilise la céramique et les arts d'impression pour créer des objets ambigus. La plupart des éléments utilisés sont cueillis, amassés, ou fait à la main en utilisant des procédés qui demandent une grande implication du corps ; une manière d'investir la matière et d'y insuffler sa force. Le processus de création fait donc également partie de l'esthétique du rituel que Clara met en scène. Or, certaines de ces pièces sont des simulacres qui évoquent la tension entre la douceur et la violence. Transformer une arme en un objet fragile devient ainsi une manière de porter fièrement une vulnérabilité potentiellement dangereuse. Les objets sont sciemment arrangés de façon à dresser des autels sur lesquels sont laissés les traces de gestes performatifs. Il s'agit d'espaces de travail dédiés à la sorcière, érigés dans le but de transmuter la vulnérabilité en un pouvoir. Ses œuvres prescrivent à la fois la tendresse et la régénération ainsi que la férocité de la contestation.







Clara Painchaud examines inner spaces that are fierce and vulnerable. The artist's aim is to make visible these hidden spaces in which softness borders on violence, an intersection that reflects the power dynamics related to patriarchy and gender identity. Representing the epitome of transformational power, the witch occupies an important role in their work. Clara employs mysticism to create or destroy ritualized spaces in which everyday objects become symbols of power.




The artist's visual language is comprised of wilted flowers; fragile weapons; and useless tools made of porcelain, paper and fabric. They explore the overlap between craft and contemporary art through the use of ceramics and prints to create ambiguous objects. As a means of investing energy and breathing materiality into the work, most of the elements used are collected, gathered, or handmade via processes that require major involvement of the body. The creation process is therefore also part of the ritual aesthetic that Clara showcases. However, some of their pieces are mockeries evoking the tensions between gentleness and violence. The transformation of a weapon into a fragile object thereby becomes a way to proudly convey vulnerability that is potentially dangerous. The objects are deliberately set up on altars that evoke performative gestures – constituting the witch's workspaces, which are created to transmute vulnerability into power. Clara's work simultaneously commands gentleness and regeneration.
CV